Why should you NOT take testosterone drugs?
Because the FDA says they can give you a heart attack
Remember it was FDA that approved these drugs in the first place!
Why not just ban these drugs altogether-especially when there are safe, natural alternatives?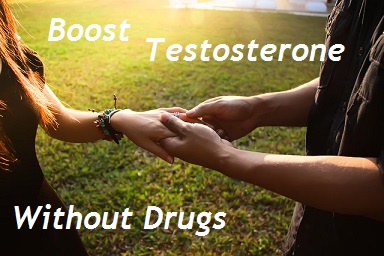 But many doctors have been sounding the alarm about testosterone drugs for a while
The risks of testosterone drugs are more than those stated by the FDA
Mind you, these are drugs approved by the FDA and used as directed
The FDA says these drugs increase the chance of heart attacks, strokes and sudden death..
Not just in old folks, but in young men too!
But the FDA has not banned these drugs nor instruct patients NOT to take them
In fact, here is what the FDA says:
"Patients should not stop taking prescribed testosterone products without first discussing any questions or concerns with their health care professionals.
Health care professionals should consider whether the benefits of FDA-approved testosterone treatment is likely to exceed the potential risks of treatment." [Emphasis mine]
Unless of course, you're one of those at risk
Read full post about health risks of testosterone drugs here
N.B
Did you know that mice cannot be infected by the AIDS virus?
They are immune to it !!