Why Dieting Does Not Work-What Works to Lose Weight
The US is fat
The world is fat
In fact, the US and UK have the fattest young girls in the world
Why is this?
10 Most Obese States in US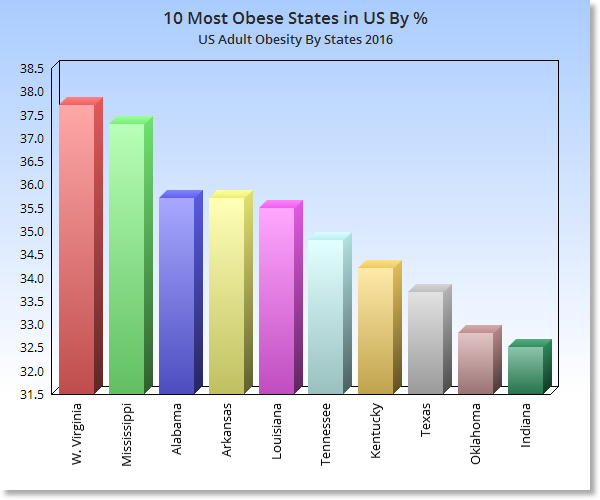 How about all the diet programs floating around?
Which goes to show you that dieting does NOT work
If it did, everyone would be fit by now
The health risks of obesity are very serious
Why can't you lose weight?
Here are some reasons you can't lose weight-they are the reasons you're overweight to begin with!
The average American consumes 22.2 tablespoons of sugar everyday
In fact just 2 sugary drinks a week-may increase your risk of type 2 diabetes and heart disease
Counting Calories Does Not Work
Your body needs food
And if you deprive it, it would punish you by holding on to the little you eat
It's not personal, it's survival
This is why dieting does NOT work
But here is what works to help you lose weight and keep it off-for good
Watch this quick weight loss diet video
Continue reading "Why Dieting Does Not Work-What Works to Lose Weight"